Honda Vehicle Exchange Program

New Warranty  |  New Technology  |  Lower Payments  |  90 day deferred payments
Why You Should Consider Exchanging Your Honda Vehicle
The Exchange Program benefits everybody involved

Many customers can get lower payments!

We have a huge demand for your Honda!

Get a new warranty with your new Honda vehicle
Take advantage of our Huge sale
Best of all, get new technology in your new Honda!

What is the Honda Buyback / Exchange Program?
The Honda Exchange program is a program that benefits everybody involved.  You get a brand new Honda with a new warranty and all of the new tech!  Other customers that prefer something more tried and true, get the opportunity to purchase your old vehicle.  Exchange your vehicle with us today and get a brand new vehicle! You could possibly lower your monthly car payment by upgrading to a new vehicle, and you can defer you first payment up to 90 days. Watch our video below to find out more! Don't forget to click start Honda exchange process below and get your car appraised in just a few easy steps. 

Return To The Top
Lower Honda Payments


        

Defer Payments for 90 days

Some Customers Qualify to lower their monthly payment.

New Car | Lower Payments


New Honda Warranty


      

Be protected on your new car!

New Honda means new warranty

New Powertrain warranty

New Technology


     

Get upgraded Technology

Newer Engines are more powerful and fuel efficient


Get features you wished you had

Exchanging Your Honda Helps others too


      

We have a high demand for used Honda vehicles

We are in desperate need of used Honda vehicles

When you upgrade, you will help us increase our selection for used car customers.




Return To The Top

New Safety Features


      

Get New Safety Features

Honda continues to focus on safety each year

A new Honda could mean new safety features you don't have. 


Brand New Honda with the Exchange Program


     

10 Year 100,000 Mile Powertrain Warranty

5-year/ 60,000 mile New Vehicle Limited Warranty

7-year/ Unlimited Miles Anti Perforation Waranty

Honda Exchange Program (Video)

If you prefer watching videos, scroll up and enjoy!  Our Honda Exchange program is a very popular program.  We make exchanging your Honda vehicle easier than ever before.  We have specialists standing by to help you with the process, but you can also start it online if you prefer.  The first step in exchanging your Honda vehicle with our exchange program is to click the green button above and fill out the form on that page.  Once you fill out the form on our trade in page, you will receive the true market value of your vehicle from Edmunds.  We use this third party tool to make it easier on you and us when appraising your vehicle.  Since you are driving a Honda vehicle, you are very lucky.  Honda vehicles sell for much more used than the average car.  Trading in your Honda is the first step in the exchange, and we can help you with each of the next easy steps.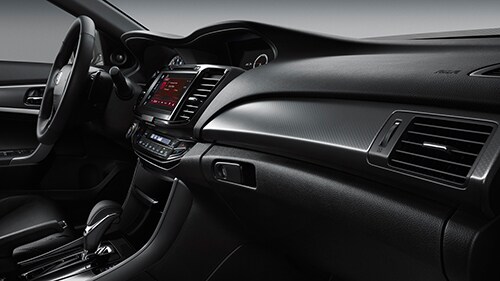 Honda Exchange FAQ -
What is the Honda Exchange Program

        The Honda exchange program is a program we use to benefit multiple customers at one time. Everybody wins!    
Can I exchange my Honda?

        The Honda exchange program is for the customer that currently drives a Honda, would like to possibly lower their payment and get a new vehicle.    
How does the Honda exchange program help other customers from me exchanging my Honda?

        Honda vehicles are very reliable vehicles, when you trade your current Honda in our used car customers will be able to purchase your pre-owned Honda.  Many people may not have the money or great credit to purchase a brand new Honda.  We believe everybody deserves that amazing Honda quality and this helps.    
What other benefits do I get from exchanging my Honda vehicle? 

        When you exchange your Honda vehicle and drive away in a new vehicle, you have the chance to save money on your monthly payment, you will get the new technology that is in the newer Honda vehicles and another great reason is your brand new car will come with a brand new warranty.    
Why is the Honda exchange program so popular and do I qualify to exchange my Honda?

        The Honda exchange program is very popular because while many of our customers save money on their monthly payment, they are also helping another customer get a nice Honda vehicle that is new to them.  Best of all your new Honda comes with new tech, new warranty and any other upgrades of that years Honda vehicles.  Over the  years, manufacturers have been able to get more power out of a more fuel efficient engine.  You cant lose!  You can find out if you qualify very quickly by entering your current vehicle information on the form when you click the button below.     
Where do I get the best Honda lease deals?

        We pride ourselves on doing everything in our power to get our customers the best lease deals for them.  We realize you have many options when it comes to what Honda dealerships you can do a lease return at, get a new Honda lease deal or even just purchase a new Honda vehicle.  We also pride ourselves on being a highly rated Honda dealership in the area because we know how to treat our customers right.    
Return To The Top
Find out more about our Honda exchange program here.