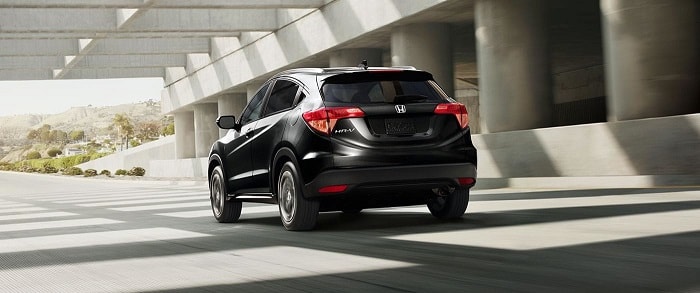 Hurry ! Don't Let The Chicago Honda HR-V Get Away.
If you're ready to upgrade to a new SUV, come check out the new Honda HR-V for sale near Chicago. This vehicle points you toward adventure with new redefined style that puts your gears in motion. Stepping off the line  with an excellent fuel-economy, there's no limit on how much fun you can have.

Plus, you can share the excitement with more room and comfort. That's right, this  comfortable spaciously designed crossover SUV makes more room for everyone. And it gives you plenty of room to store all of your  extra cargo. It's the ultimate way  to travel comfortable enjoy all of the finer things  in life.
That's right! This amazing new crossover SUV comes standard with today's most advanced  technology. You're going to  have a blast driving this sports utility vehicle. But, don't just take our word for it. Come experience this incredible new Honda model at Napleton's Oak Lawn Honda Dealership near you. 

If you  still want to learn more about  what this crossover SUV can do for you, keep reading. Below we have put together  all of  benefits and rewards of this Honda SUV. Give yourself  a few seconds to review them. Then come put this  vehicle to the test. 

Let's get started.