How do you know when its time for an alignment on your car, van, truck or suv?


Vehicle pulls to the left or right

If your Steering wheel vibrates

You get a loud noise from tires
Uneven tire wear on your tires.

Read more below...

Questions for us?
* Indicates a required field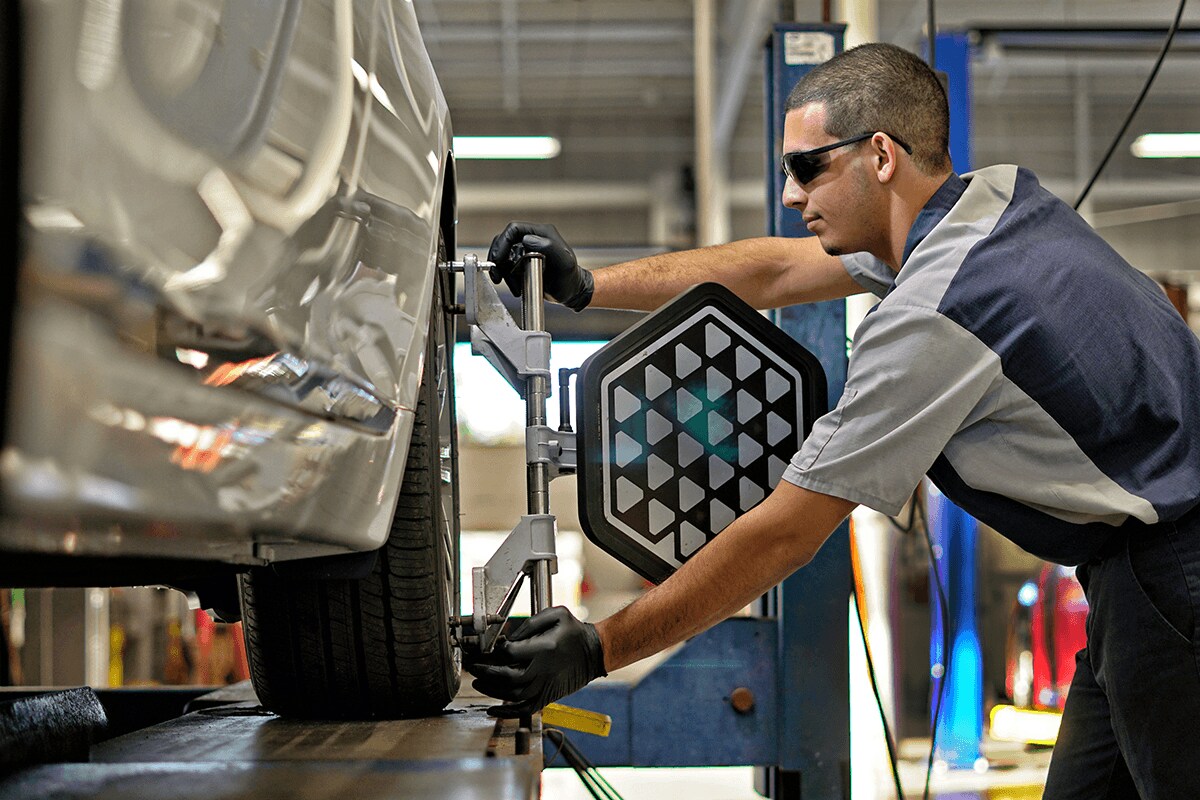 When Is It Time For a Honda Alignment?
Front wheel alignment is often overlooked but can be a leading cause of excessive tire wear, suspension failure, safety and worse. Simply put, it's a case where your wheels are pointing in different directions. This in turn causes accelerated and uneven tire wear as well as causing your vehicle to pull to the right or the left. Easily correctable, Ed Napleton Oak Lawn Honda service department is ready and able to straighten out matters for you.

What causes a vehicle to go out of alignment?

The causes for vehicles going out of alignment can be as harsh as running over road debris, hitting a pothole, a curb or running off the edge of the road. It can even be as simple as hitting a parking block outside your local supermarket. But the results can sometimes remain hidden until you suffer a blowout or uneven wear renders your tires balder than granddad's head.

In addition to all of the above possibilities, is the reality that you likely will have worn down expensive tires sooner than expected, causing the need for replacements that will soon wear down again unless the alignment is attended to.

It's important to keep an eye on your alignment. The first telltale sign something might be amiss is if your car or truck has a tendency to pull to the right or the left. Far from a safe practice it may continue to worsen the handling conditions of the car, putting you, your loved ones and your vehicle at risk.

A good rule of thumb is to have a specialist check your tires every other oil change. That way you can be sure that your Oak Lawn Honda vehicle is at the top of its game. No one knows your Honda vehicle like the service technicians at Ed Napleton Oak Lawn Honda. Call for an appointment today.