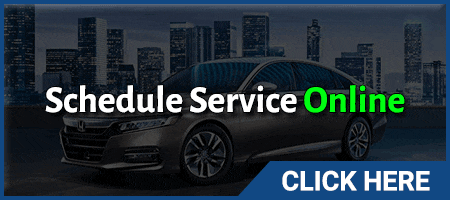 Oh, Look At All The Pretty Lights…But What Do They Mean?
Seeing a strange dashboard light appear in your gauge display can be a bit unnerving to the uninitiated. Depending on the light's color you can quickly tell if it is critical to the operation of your Napleton Oak Lawn Honda Vehicle. A quick stop at the Oak Lawn Honda Service Department can have a service advisor tell you if the light represents something as simple as a loosened gas cap or a problem that is more serious and requires immediate service. Color coded, they depict usage or various issues that sensors have noted in your vehicle.    

•    A red light indicates a potentially serious problem or safety issue. It can range from a door open to high water temperature.
•    A yellow or orange light indicates a component needs attention. It could be a notice that wiper fluid is low, a tire needs air, or the dreaded check engine light that usually symbolizes the gas cap is loose following a fill-up.
•    Green or Blue lights indicate that a known feature of the car is in operation. For example, when the high-beam headlights are on (blue) or you are driving economically (green).

Below are a list of the most common indicator lights you are likely to come across:
•    (DAVE: These are all the red buttons:)
•    Parking Brake: You have your parking brake engaged. Please release before driving.
•    Low Oil Pressure: Your car may be leaking or burning oil.
•    Charging System: There is a problem with the electrical charging system.
•    Supplemental Restraint System: There may be a problem with the airbags.
•    High Temperature: Your car is overheating.
•    Seat Belt Reminder: Please put on your seatbelt.
•    Door Open: Please close the door.
•    Trunk Open: Please close the trunk.

DAVE These are all the Yellow/Orange buttons
•    Smart Entry System: You might have a problem with the smart entry system.
•    Check Engine Light: Could mean a misfire, emissions problem, loose fuel cap.
•    Anti-lock Brake System: The Anti-Lock Brakes might have malfunctioned.
•    Tire Pressure Monitoring System: You may have one or more tires running at low pressure.
•    DRL: Your Daylight Running Lights may be on.
•    Vehicle Stability Assist System: VSA is operable or there may be a problem with the system.
•    Electric Power Steering: The EPS System may have malfunctioned.
•    Low Fuel: You are on low fuel and should fill up soon.
•    Washer Fluid Level: Time to fill up the Wiper Fluid.
•    System Message: There is a message on your multi-information screen.
•    Maintenance Minder: To remind you of upcoming scheduled maintenance.
•    VSA Off: Reminds you that your Vehicle Stability System is off.
•    LKAS: Your Lane Keep Assist System is active.
•    Collision Mitigation Braking System: The CMBS is active.
•    Lane Departure Mitigation: LDM is active.
•    Blind Spot Information: The BLIS is active.
•    All-Wheel-Drive: AWD is on.
•    Auto Idle Stop: Your Auto Start/Stop is active.
•    Adaptive Cruise Control: Your ACC is active.

DAVE:  The Following are GREEN buttons.

•    Immobilizer: Your car does not recognize your key or remote control.
•    Cruise Main On: Cruise Main is active.
•    Cruise Control: Cruise Control is active
•    Turn Signals: Your Turn Signal is on.
•    Fog Lights On: Your fog lights are active.
•    Exterior Lights On: Your inside lights are lit.
•    Econ Mode On: You are driving in ECON mode.
•    Auto High Beams: Your automatic high beams are active.

DAVE: This is the only Blue Button:
•    High Beams On: Your high beam lights are active.

If one of these lights appears, contact your Oak Lawn Honda Service Department because no one knows your Honda like Napleton does.