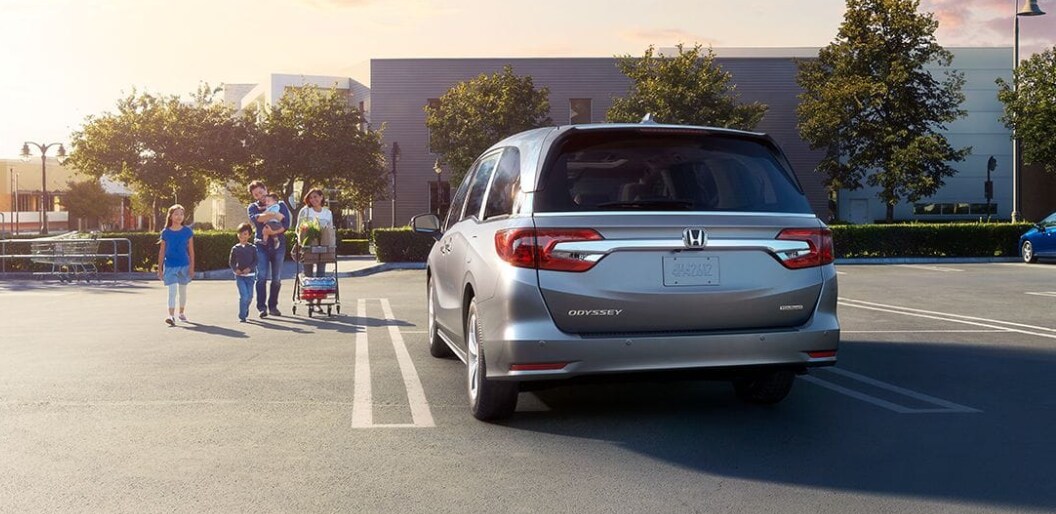 Maintaining Your Napleton Oak Lawn Honda Odyssey
Your new Napleton Oak Lawn Honda Odyssey, is a great family hauler that depending on the model, can even clean up after itself, too, when equipped with HondaVAC. It's an example of precision engineering built for years of trouble-free driving. You'll get the most out of it if you follow Honda's recommended maintenance schedule. A complete list of service schedules can be found in your Honda's Odyssey's Owner's Manual but when in doubt, the service experts at Napleton Oak Lawn Honda are only a phone call away.
Air Filters:
The internal combustion engine in your new Oak Lawn Honda Odyssey requires fresh air to breathe. That's where the air filter comes in. Made to trap particles of debris while continuing to allow the engine to breathe, it eventually can fill up, causing it to lose some of its efficiency. A full filter can result in less mileage than you have come to expect from your Honda Odyssey. Your Napleton Oak Lawn Honda service advisor, as well as your Owner's Manual both recommend changing it every 30,000 miles unless you live in particularly dusty regions, where you should change it more frequently. 
Transmission Fluid change:
A sealed unit, there is really very little to go wrong with it. Still, if you are high mileage driver, you should consider having your transmission fluid changed at about 90,000 miles. Keeping on top of it this way will ensure that you will enjoy miles and miles of trouble-free driving. For more information check with your Honda Odyssey owner's manual and your Napleton Oak Lawn Honda service advisor.
Brake Pads and Brake Rotors:
Brake Pads and Brake Rotors provide stopping power for your new Honda Odyssey. Squeezing against the spinning rotors to bring the Odyssey to a stop, the brake pads will eventually wear out, depending how hard you push and how aggressive you may be as a driver. Periodic inspection of the rotors and brake pads, at every oil change, is a good start to keeping your Honda Odyssey as safe and reliable as it was on the day you first took delivery. Check with your Napleton Oak Lawn Honda service advisor who will be happy to examine them for you.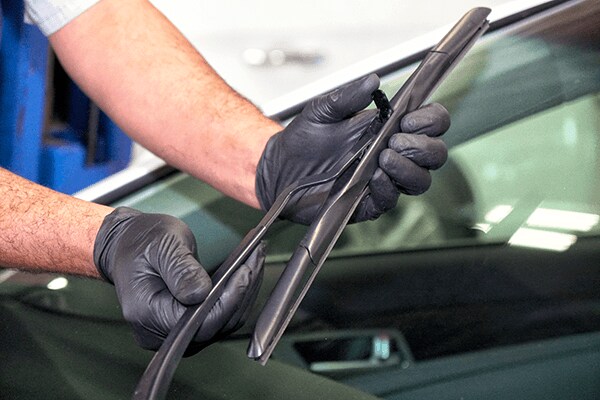 Windshield Wiper Replacement:
For the cleanest windshield, there's nothing like a pair of fresh wiper blades, especially in rainy or snowy regions. But over time, they can become brittle and hard which is the time they are due to be replaced. Pro tip: If they are leaving spots and streaks on the windshield, it's time to replace them. Napleton Oak Lawn Honda's Parts and Service departments stock a full lineup of Honda Wiper Blades made specifically for your new Honda Odyssey.
Tread Rotation:
Rotate the tires on your Oak Lawn Honda Odyssey to prevent them from wearing down before their time. Excessive wear and tear on just the front tires is one giveaway that they haven't been rotated in a while. Your Napleton Oak Lawn Honda service team suggests rotating your tires at the same time you have your oil changed for even wear at all four corners of your Odyssey. They should be rotated approximately every 7,500-miles, and always before an all-wheel-alignment.
Oil and Filters:
Your Napleton Oak Lawn Honda Odyssey engine is a precision-built mill that will provide years of smooth service. Designed to perform best with fresh conventional or synthetic motor oil, and a new oil filter to remove dirt and debris, it should be looked after carefully. Your Oak Lawn Honda Service Advisor recommends changing the oil and filter every 7,500 miles or 12-months, whichever occurs first.


All the Other Fluids:
Having no wiper fluid is annoying, but not nearly like having no brake fluid, transmission fluid or oil. Especially right before a major road trip. Even if you are between scheduled oil change periods, your Napleton Oak Lawn Honda service department is ready to top off all fluids when necessary. Call up for more information today.
Spark Plugs:
Typically long-lasting, they still occasionally need replacing. Simply put, they put the combustion into the internal combustion engine. (What are Sparkplugs for $200, Alex?) Honda says to change them every 30,000 miles. Your Napleton Oak Lawn Honda service department agrees! Your Honda CR-V owner's manual can offer more extensive details.
Wheel Alignment:
Is your Honda pulling to the right or the left? That's a good sign that your Odyssey needs a realignment. Properly aligned, and inflated, your wheels and tires will steer straight, with the added bonus of getting the longest possible mileage from your tires. Potholes and speed bumps are your tires worst enemies. Even a small casual encounter with either can throw them out of alignment, so Your Napleton Oak Lawn Honda service advisor can suggest a proper interval for the service. Pro tip: Always balance and rotate your tires before performing an all-wheel-alignment in an effort to maintain even tire wear all the way around.
The Honda Odyssey's Owner's Manual offers more information on the operation and service schedule of your new Honda Vehicle. Additionally, the service department and advisors at Napleton Oak Lawn Honda are eager to offer you professional service that will keep your new Honda running and feeling like new. Call for more information today.