Maintaining Your Napleton Oak Lawn Honda Fit
Your new Napleton Oak Lawn Honda Fit is gleaming in the driveway. Chances are it's one of the largest investments you will make in a lifetime, and you are looking forward to years of trouble free service. But that requires following these simple steps to make sure your Honda Fit drives like it did when you first bought it. The service experts at Napleton Oak Lawn Honda are able to assist you with all your service needs because no one knows your Honda as well as they do. More detailed service information is available in your Honda Fit Owner's Manual. 
Brake Pad Inspection and Replacement:
Brake pads wear down and need replacement. Check your owner's manual for estimated life and replacement schedule. Your Napleton Oak Lawn Honda Service will be happy to help.

Spark Plug replacement:
Change them every 30,000 miles. Sure, they may last longer, but why risk it?
Rotate those tires:
This insures even wear all around the car. It's best performed before having the wheels aligned, and should be done every 7,500-miles.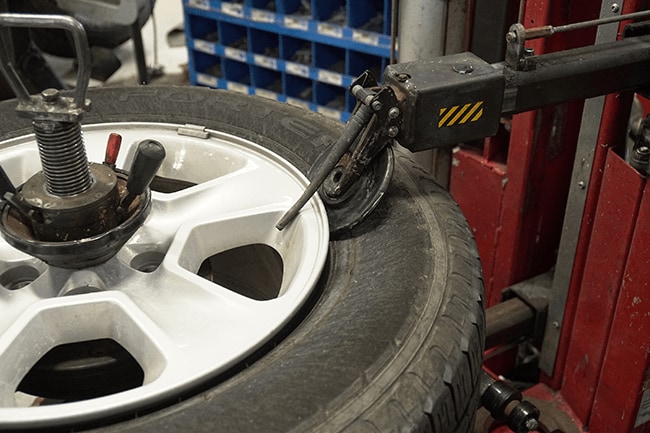 Transmission Fluid Change:
Replace every 90,000 miles or so, it keeps your transmission shifting smoothly.
All-Wheel Alignment:
A properly aligned set of wheels helps to minimize wear and extend your tire's mileage. Hitting a pothole can throw it out alignment again so Your Napleton Oak Lawn Honda service advisor can suggest a proper interval for the service.

Air Filter:
Change it every 30,000 miles to keep your Oak Lawn Honda Fit, er, fit!
Wiper Replacement:
Keep your windshield sparkling clean with fresh wiper blades from Napleton Oak Lawn Honda. It's usually time for replacement when they leave patches of water and streaks on the windshield.
Oil and Oil Filter changes:
Keep your Honda Fit oil clean with a change and a new filter to catch debris. Replace them either every 7,500 miles or 12-months.
Check Those Fluids:
Evaporation may occur between Oil Changes. Check your Oil, Brake-, Wiper- and Transmission Fluids and fill if necessary.
Your Honda Fit's Owner's Manual offers more information. Additionally, the service advisors at Napleton Oak Lawn Honda service department are eager to keep your Honda Fit running like it did when you drove it for the very first time.