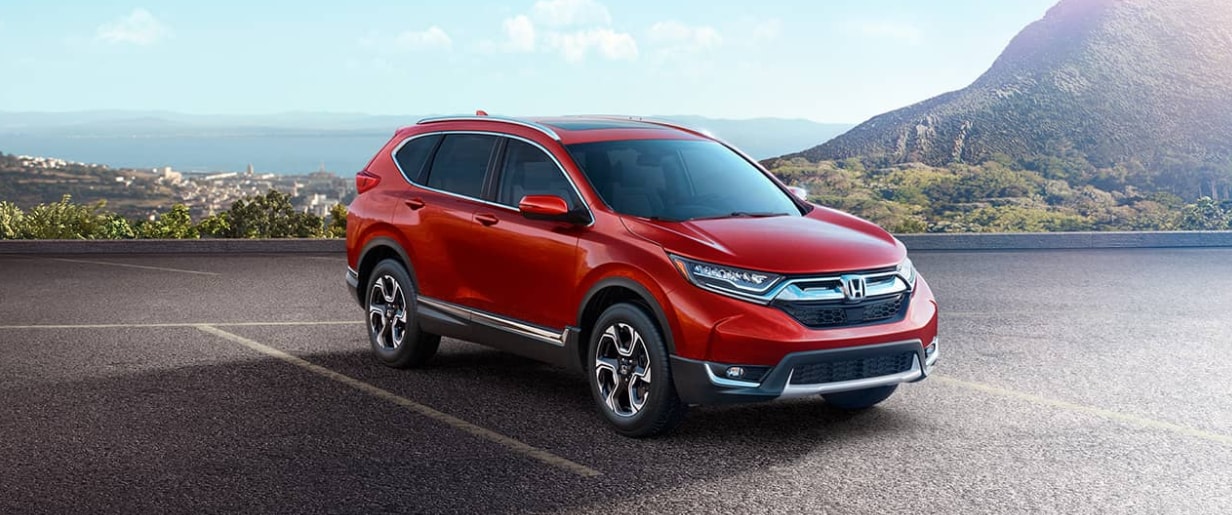 Maintaining Your Napleton Oak Lawn Honda CR-V
Your new Napleton Oak Lawn Honda CR-V, in addition to being a great family hauler, is an example of precision engineering. Built to provide years of hassle-free driving, it still does require maintenance to keep it at the top of its game. A few simple steps will make sure your Honda CR-V is ready to hit the road on a daily basis. A wealth of information can be found in your Honda's CR-V Owner's Manual but you can always rely on the service experts at Napleton Oak Lawn Honda who will assist you with all your service needs because no one knows your Honda like they do.
Spark Plugs:
Typically long-lasting, they still occasionally need replacing. Simply put, they provide the spark needed to create an internal combustion in the internal combustion engine. Your Napleton Oak Lawn Honda service department recommends changing them at the 30,000 mile mark. Your Honda CR-V owner's manual can offer more extensive details.

Wheel Alignment:
Do you ever wonder what may cause your car to pull to the right or the left? Chances are your Honda CR-V needs to be realigned. A properly aligned and inflated set of wheels helps your car steer straight, with the added bonus of getting the longest possible mileage from your tires. Speed bumps and potholes are your tires worst natural enemies. A brief encounter with either can throw their alignment out, so Your Napleton Oak Lawn Honda service advisor can suggest a proper interval for the service. Pro tip: Always rotate and balance your tires before performing an all-wheel-alignment in an effort to maintain even tire wear all the way around.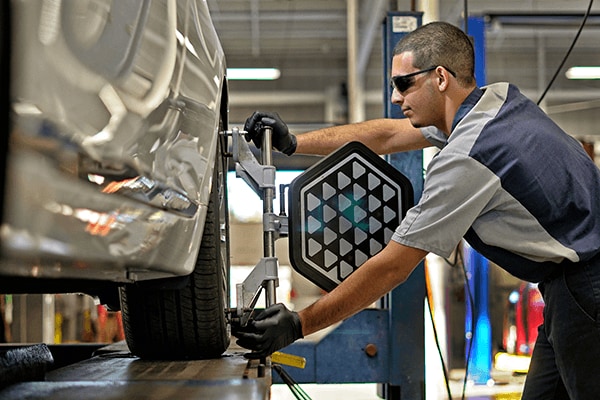 Change the Transmission Fluid:
Although there is relative little to go wrong on a modern automatic transmission, if you are a high mileage driver, you might consider changing the transmission fluid every 90,000 miles.  With this type of upkeep, the transmission of your Honda CR-V will offer miles and miles of trouble-free driving. For more information check with your Honda CR-V owner's manual and your Napleton Oak Lawn Honda service advisor.

Rotors and Brake Pads:
Rotors and brake pads provide the stopping power on your new Honda CR-V. Brake pads squeeze against the spinning rotors to bring the CR-V to a stop. For how long, though, depends on your driving style and how hard you press them. Periodic inspection of the rotors and brake pads are necessary to keep your Honda CR-V as safe as it was designed to be from day one. Avoid wearing down the pads too much or they start to grind into the rotors, which will require replacing as well. Your Napleton Oak Lawn Honda service advisor is happy to examine them for you.

Air Filters:
Feeding on a combination of air and fuel, the internal combustion engine in your new Oak Lawn Honda CR-V needs to breathe freely. That's where the air filter comes in. It lets air freely pass while trapping particles of debris, preventing them from entering the engine.  The end result is insuring years of smooth driving. Your Honda CR-V owner's manual and your Napleton Oak Lawn Honda service advisor both recommend changing it every 30,000 miles unless you live in particularly dusty regions.

Wiper Replacement:
Your windshield needs to be kept clean at all times. A pair of fresh wipers is what's needed to do that, especially in rainy or snowy regions. But over time, they become hard and brittle and should be replaced. Napleton Oak Lawn Honda's Parts and Service departments stock a full lineup of Honda Wiper Blades. Pro tip: When the wipers leave water spots or streaks on the windshield, it's a sign that It is time for replacement.
Tire Rotation:
Tires on your Oak Lawn Honda CR-V need to be rotated from front to rear to avoid wearing down prematurely.  A tell-tale sign is excessive wear on the outside edges of the front tires. Napleton Oak Lawn Honda suggests rotating your CR-V tires according to the diagram in the manual. This way, they all get to take a turn at the front, where most tire wear occurs. Rotate them approximately every 7,500-miles, and always before getting an all-wheel-alignment.
Lubricants:
Your Napleton Oak Lawn Honda CR-V is a beautiful piece of precision that will provide years of smooth operations. It is designed to perform best with fresh conventional or synthetic motor oil, and a new oil filter to remove dirt and impurities that may find their way into the system.  Your Oak Lawn Service Advisor recommends changing the oil and filter every 7,500 miles or 12-months.
Check Those Fluids:
Don't get caught without any wiper fluid. Or Oil. Or transmission or brake fluid. Nothing is more annoying than pushing the button and getting nothing. Napleton Oak Lawn Honda's service department is ready to top off all fluids when necessary, even between oil changes. Call up for more information today.
The Owner's Manual of your new Honda CR-V offers more information on the safe and complete operation of your new Honda Vehicle. Additionally, the service department and advisors at Napleton Oak Lawn Honda are eager to offer you professional service that will keep your new Honda running and feeling like new. Call them for more information today.