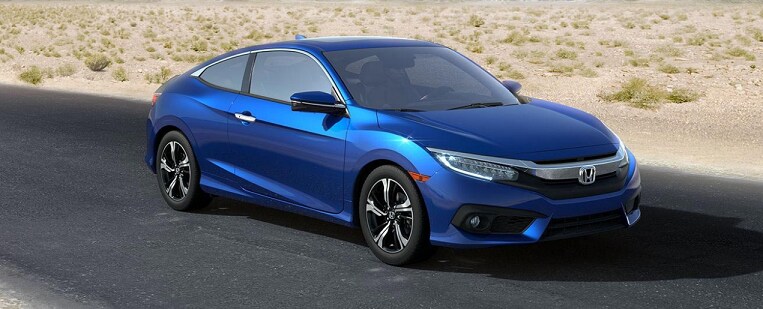 Chicago Honda Civic Coupe
Do you ever wish you could save more money and drive the car of you're dreams? Here's your chance ,Chicago. Now you can get your hands on an amazing Honda Civic Coupe for sale near you.  Our Honda Dealership would like to invite everyone in Chicago to come experience the incredible performance and style that comes with  this new vehicle. Give yourself a chance experience the future today, and enjoy the  ultimate comfort.  Make the most out of your next drive,  and explore the world with confidence. Starting grabbing life by the wheel, and come  experience the new Honda Civic Coupe  today at  Napleton's Oak Lawn Honda Dealership near you.  We are located at 5800  West 95th Street, Oak Lawn, IL 60453.  

But before  we get ahead of ourselves, you should give yourself a few minutes to learn more about all the features and benefits that comes standard with this vehicle. We are certain, once you find out what this car can do for you, you are  going to wonder how you ever lived without it.  But don't just  take our word for it, take a look for yourself. Then, come put this  Honda model to the test.

Let's get started.