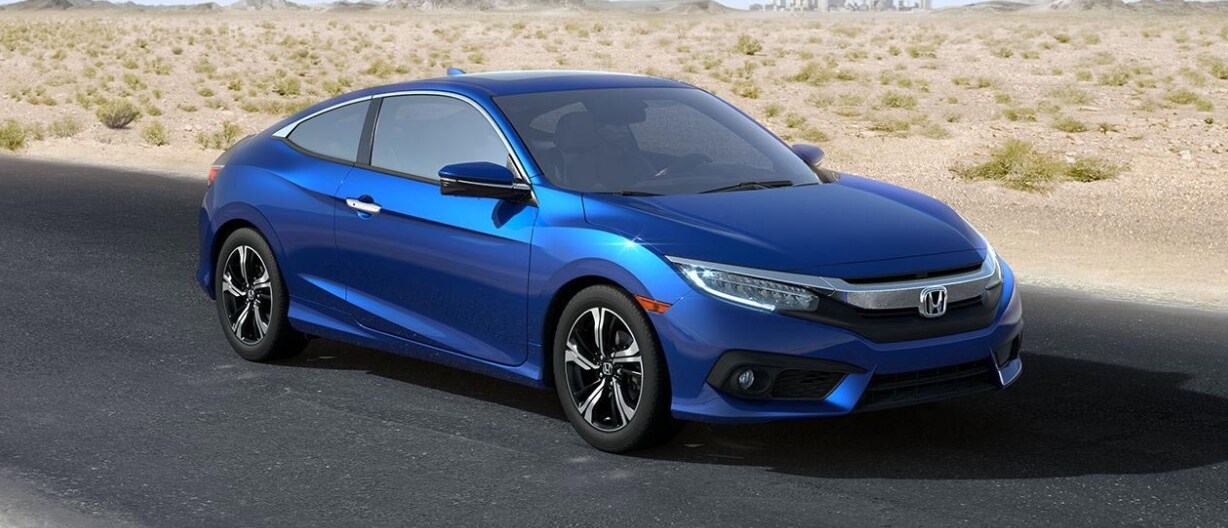 Honda Civic Coupe-Sporty Sophisticated  Civic
If you're looking for a sleek and stylish affordable sports coupe that knows how to get around town, the Oak Lawn Honda Civic is the perfect car for you. This vehicle  has been completely refined with an exhilarating  4-cylinder Engine that has been optimized to give you the ultimate combination of performance and fuel efficiency. Plus, thanks to this vehicle's brilliant performance inspired features, this Honda model helps you save more money than you could imagine . All the while, grabbing everyone's attention with sophisticated bold look. Canvassed with  bold,sleek, magnetic lines, this vehicle keeps you moving forward with more style and purpose.


Not to mention, this vehicle stands out from the crowd with first-class luxury features and room to please everyone. At first glance, you are going to instantly fall in love with  stunning new Honda Coupe. But don't just take our word for it. Come see for yourself.  Make your way down to our local Oak Lawn Honda Dealership near you, and schedule your free test drive.


But, before we ahead of ourselves, we think we should show you what this vehicle can do for you. Give yourself a few minutes to check out all of the amazing rewards, benefits, and advantages that come standard with this vehicle. Once your done, come put  this Honda model to the test.

Let's dive in!