We can help you shop online.

Fill out the from below.

Schedule an appointment
Looking For  A Honda Dealership Near  Joilet? Visit Us Today
Are you looking for  a car dealership near Joilet with the best new and used car deals for you? If so, make your way down to Napleton's Oak Lawn Honda Dealer. Join us as we  bring all of our new and used car deals to Joilet Illinois. Give yourself the car you always wanted for the price you've always wanted. Come experience our huge selection of Honda models for sale near Joilet. Take advantage of all of the affordable luxury and comfort that comes standard with each of our vehicles. Whether you're looking for a new sedan , coupe, minivan, pickup truck, hatchback, or a hybrid,  we have  it all.  We're talking the new Honda Accord, Civic, Odyssey, Ridgeline, Fit, and the Clarity. And, they  all come in different shapes and sizes to fit into get up and go lifestyle. And don't worry, we also have a huge selection of used and certified pre-owned vehicles to  help keep you moving forward. .

Now you're probably wondering, how can we offer so much for so little.  And it's simple. At Napleton's Oak Lawn Honda Dealer, we work  to give you the best  of best. Therefore, we pay more so you could pay less. And  enjoy all of the outstanding rewards  and benefits that you can only find inside of a new or used Honda vehicle. But if you really want to know why so many  Joilet Honda drivers are satisfied with our Honda Dealership you must come visit us today. .

Why Buy From   Our Honda Dealership Near You ?
Unlike most  new and used car dealerships, we choose to do things a little different at our  Honda Dealership.  For starters, we believe in putting   the customer first. Therefore we work to  please all of our customers one by providing each of them with the information and knowledge that they need to make a smart car buying decision. All the while, treating everyone with the highest level respect and courtesy.  We appreciate your time and consideration,  and we believe it's  a grand opportunity to earn your business. But, instead of  us just telling you, we'd rather show you.  .

Come visit our new used car dealership near Joilet today, and get ready for a one of a kind experience that you won't find anywhere else. Each of our highly trained professional Honda customer care representatives are well versed in every Honda vehicle models, and they  are  ready to provide you with positive solutions  and insider knowledge to help you pick the best car for you.  Even if you're not sure which car you want to buy, our  team will help you explore all of your options, so that you can find the best car for you. We even offer free test drives in every new and used  vehicle on  our lot, so that you can   see if this is the best car for you.

And that's just the beginning! Joilet Honda drivers also get the opportunity to take advantage of our incredible  Honda lease specials and finance offers.  That's right! This month, we have a huge selection of new Honda Specials just for you. The only thing you have to do is get here before they are all gone. Come get in on the action.  .

Give Yourself The Ultimate  New or Used Car Deal Today
Make your way down to our Honda Dealership near  Joilet, and get your hands on the car of your dreams today. We are located  at  5800 West  95th Street, Oak Lawn, IL 60453 , just few minutes away  from Rialto Theater, and just a few minutes away from the Route 66 Raceway .  Imagine, in just seconds you can  instantly a ton of money on an incredible new or used car today. Imagine how awesome it is going to feel give yourself today's most advanced technology, and luxury features, for an absolutely great low price.  All because you chose to shop   your local Joilet Honda Dealership near you. .

So, now that  you know about all of our  extraordinary new and used car deals, it's time to  come experience them first hand. Come get your hands on the best car for you today. Fill out the  free risk-free online form below and schedule your free appointment today.  Let's get you behind the wheel of your new Honda today.


| | | | | |
| --- | --- | --- | --- | --- |
| New Honda inventory, dealership serving Joliet. If you are looking for Honda cars, vans, trucks and suvs, Ed Napleton Honda dealership is here with great deals and a huge selection of Honda vehilces! |   | If used vehicles are something you are looking for in a Joliet dealership we can help you there too. If it's a used Honda vehicle or other used cars we have you covered.  Our used car dealership is serving Joliet! |   | Looking to pre-qualify online for a Honda auto loan in Joliet?  Maybe you are just looking to save time in the store?  Ed Napleton can help, we have this fast & secure online credit application. Click above. |
Why Buy From Napleton's Oak Lawn Honda Over Joliet Dealerships?

If you live in Joliet and are looking for a Honda dealership or used car dealership with great deals on new or used cars?  Ed Napleton Honda in Oak Lawn is your car dealership with great Joliet deals on Honda vehicles!  We have an extensive selection of new Honda cars, vans, trucks and suvs!  When a customer drives to our dealership from their Joliet home they will be happy they did!  We pride ourselves on the deals we give and more importantly the customer service you receive!  Our whole organization was built on a customer first mentality and we have not veered from that since!  We also have tools online to assist you prior to making the drive from Joliet.  You can apply for a auto loan online as well as appraise your current vehicle from the comfort of your Joliet home!  If you have any questions you can feel free to fill out the no obligation form above and one of our product specialists will be glad to help you!

Learn how to save more on your favorite Honda!

Fill out the form for risk free information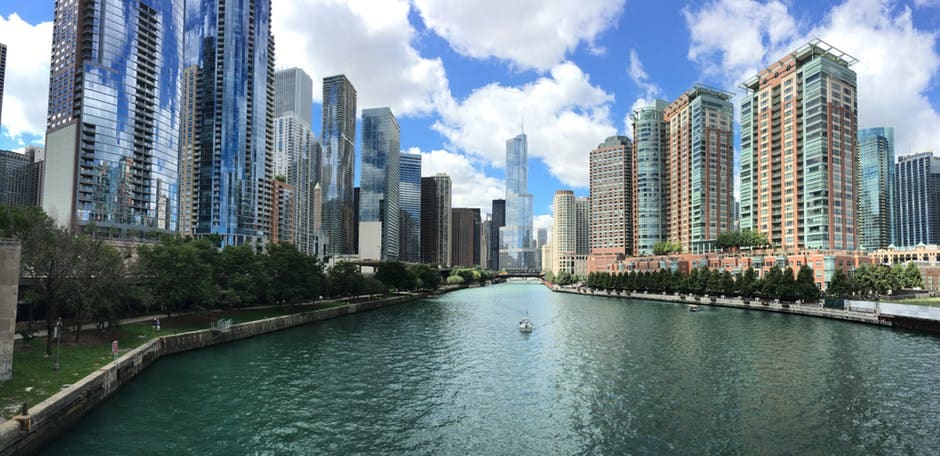 Honda Dealership Serving  Chicago Honda Vehicles

There's no place like Chicago! Great people. Great food.  And now, great new and used cars for sale  near you. That's right! At Napleton's Oak Lawn Honda Dealer, we are proud to offer our huge selection of affordable new and used Honda models to  Chicago car buyers. Located just minutes from Chicago, around the corner from Wrigley Field, and down the street from Millennium Park, our local car dealer is ready  to help you find the  perfect automobile for you.
We  have everything you could imagine and more. If you're looking for a sleek, and sporty, fuel-efficient, midsized sedan,  the  incredible Honda Accord for sale near Chicago might be the  best car for you. However, if you're looking for a compact  sedan with a whole lot of room and drive,  you should consider  checking out the new Chicago Honda Civic.  On the other hand, if you're looking for a fun , fuel- efficient vehicle that knows how to get around town, the stunning new Honda Fit for sale near Chicago would be great for you . Or maybe, you're looking for  the comfort and room that you can only find in a new Chicago Honda Odyssey for sale near you.  However, if you're looking for a pickup  truck that knows how to get the job done, we recommend you come check out  the new Honda Ridgeline for sale near Chicago. Not  to mention, we also  offer the new Chicago Honda Clarity Sedans for drivers searching for eco friendly way to reach their next destination. 
Honestly. When's the last time you were able to brag about getting a great  deal on a new or used car for sale in Chicago? Here's your chance! Napleton's Oak Lawn Honda Dealer has been helping  drivers get the best Honda Deals for  more than 20 years,   and we are certain we can do the same for you. Our excellent team of professional experts and  customer car representatives, have helped  Chicago drivers get their hands on the some amazing deals, and we are sure we can help you as well. From the moment you walk in, we are here to make sure  you can enjoy a comfortable and relaxing car buying experience, without any hassles. So, why not get your hands on an incredible Chicago Honda vehicle today.
Everyone loves a  deal on a new or used car for sale near Chicago. We offer  the best of the best  for a affordable great low price.  Plus, we pride ourselves on delivering  high-quality premium affordable  vehicles that our customers  can trust and depend on everywhere they go. So,  why not give yourself a vehicle that  you and your family can count on. Come experience the power and luxury that comes  standard with owning a new  Honda car, sedan, coupe, pickup truck, minivan, or hybrid, for sale  near Chicago.  Take advantage of the incredible fuel economy and efficiency that all of our new and used cars have to offer. Give yourself the best car for you. 
 Save more and get more from  the Honda Dealer that knows how to give  you the satisfaction and happiness that you deserve. Visit us today  at 5800 West 95th Street , Oak Lawn, IL  6045. 
Why Buy From  Napleton's Oak Lawn Honda Dealer Chicago?

Since the beginning,  Napleton's Oak Lawn Honda  Dealership has taken pride in putting our Honda dealerships customers first, and helping theme get the best Honda Deals. We continue this tradition by providing Chicago car shoppers  excellent customer service, and peace of mind whenever shopping for a new used  car. Much of our success comes from our relationship with satisfied returning customers who trust our dealership, and enjoy the  benefits  and rewards that come from shopping at  our Honda Dealership near Chicago.While most  car dealers in Chicago are only focused on cars, we are focused you.  Napleton's strong 40 year long  commitment to satisfying  customers and serving the community  has enabled us to help more people get where they need to go without ever having to wait  again.  And, we are certain, without a doubt, we  do the same thing for everyone in the Chicago community.